About Ivy's Cafe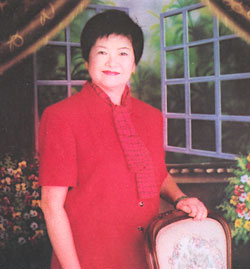 Since 2000, Ivy's Café and O-I-Shi-I Sushi has been offering the best of Chinese and Japanese in one unassuming location on the Upper West Side of Manhattan. A neighborhood favorite for take-out as well as dining in, Ivy's Café/O-I-Shi-I Sushi has something for everyone.
Ivy's Café for Chinese Food
From Hunan to Szechuan from traditional noodle soups to skillfully prepared lamb dishes, the diversity of Ivy's menu lends to the most discerning palate. In fact, when Chinese president, Jiang Zemin and 130 of his associates checked into the Waldorf Astoria during his presidency, Ivy's delivered their meals to the hotel - 3,900 in all for ten days straight. Owner Ivy Lin admits, "I, personally, only slept one half-hour over those ten days."
O-I-Shi-I Sushi for Japanese Food
O-I-Shi-I Sushi shares kitchen facilities with Ivy's Café and offers a complete menu of Japanese sushi, appetizers, noodle classics, tempura, teriyaki and a multitude of other dishes. All sushi is fresh and made to order with the finest ingredients.
As a sign of the adventurous tastes of the gourmands in Manhattan who crave all different types of Asian cuisines, Ivy's has added a few special plates from Thailand, Korea and India. When you dine here expect a pleasurable experience.
Hours of operation
Mon-Thur: 11:30am-11:30pm
Fri & Sat: 11:30am-Midnight
Sun: Noon-11:30pm
Delivery Available
Fast, Free Delivery
(West 48th to West 116th Street, Riverside Drive to Central Park West)
Catering is also Available
We accept all Major Credit Cards